The Toad Queen
The Toad Queen is a castle adventure for SCRATCH + CLAW. It is a story of rebellious toads and their fight for freedom and salty snacks.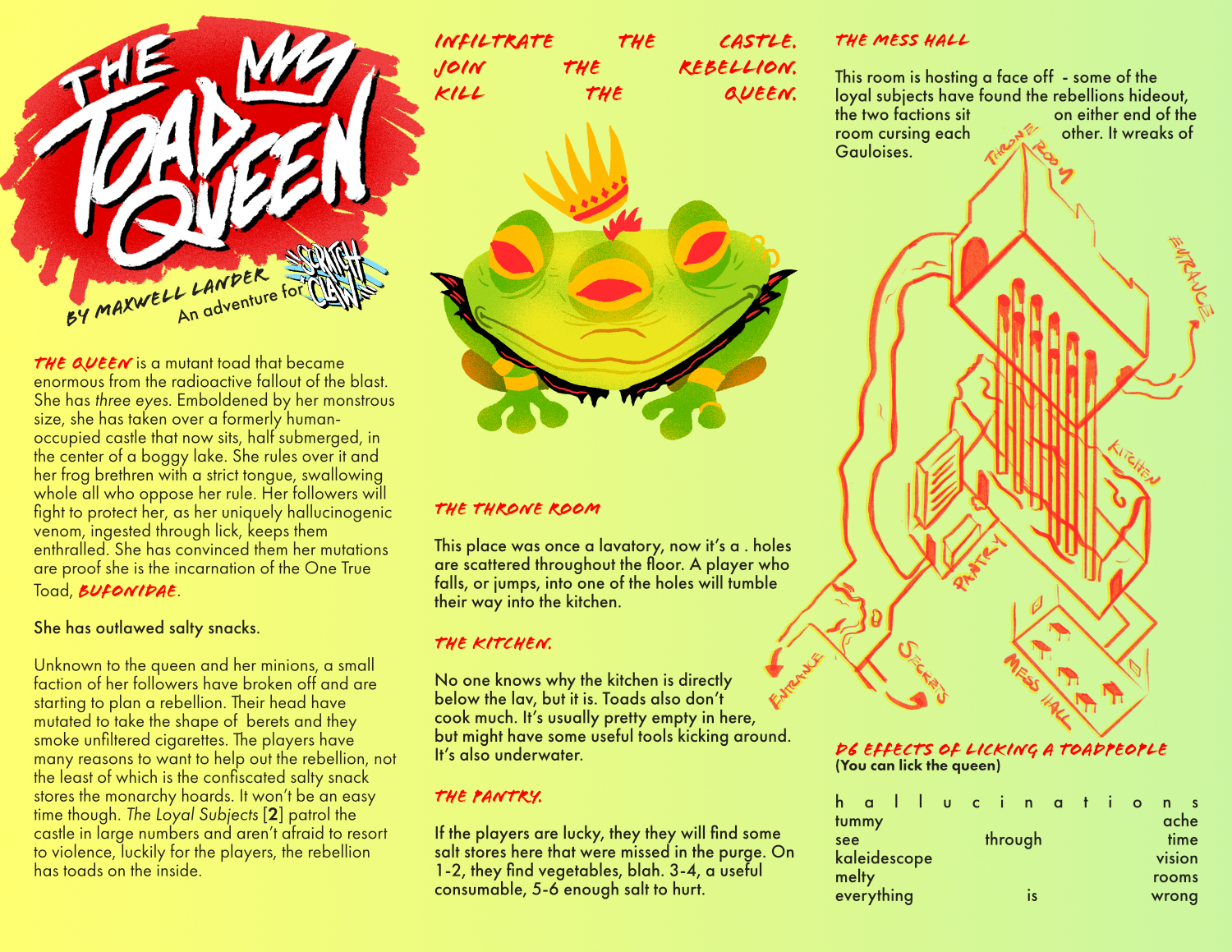 SCRATCH + CLAW is a really lite tabletop RPG by Adam Vass of World Champ Game Co. inspired in equal parts by The Warriors and Street Sharks. There are no character creation rules but instead characters are procedurally generated with over a quintillion possibilities and revealed through scratch-off tickets (like the crappy lottery ones you get for a dollar). When your character dies, scratch off a new card and keep going. Cards are available in packs of 3-20 at worldchamp.io/store

The Toad Queen is an independent production by Maxwell Lander and is not affiliated with Adam Vass or World Champ Game Co., makers of Scratch + Claw RPG.
Download
Click download now to get access to the following files: