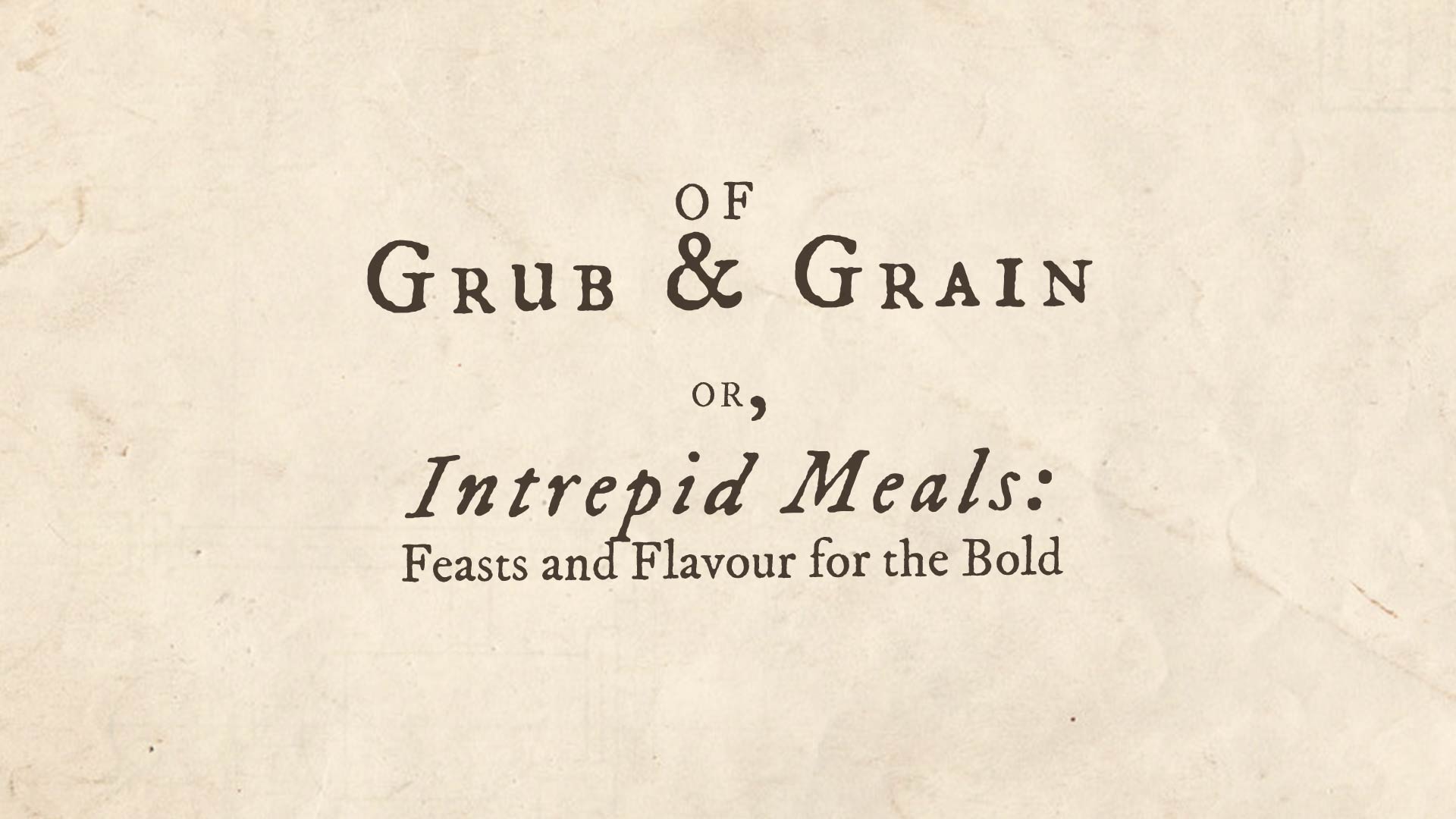 Of Grub & Grain
A downloadable tabletop minigame
OF GRUB & GRAIN is a short, system agnostic, tabletop minigame for your adventure rpg about the crafting and cooking of food, fodder and fare.
Grub is a tabletop roleplaying minigame, which is to say, it is meant to be played alongside your favourite ttrpg campaign, to help break the rules monotony of long term play and add a dash of depth and fun to the more interstitial moments of a larger system. It contains mechanics for a party of players to gather ingredients, make recipes, select accompaniments and try to craft a delicious meal in harmony! Whether your group is stuck at camp, with scarce resources available, or preparing to feed a family of nobles at a grand feast, Grub is meant to be adaptable all sizes and complexities of meal.

WHAT YOU WILL NEED TO PLAY:

3-6 players - Grub is GMless, if you are playing a system with a GM, they join in or sit out.
Polyhedral dice sets (or digital dice roller), ideally one set per player, but they could be shared.
pen/pencil + paper

30-60 minutes

Of Grub & Grain includes 10 recipe cards that can be printed out and filled in!

I'd love to see/hear about the meals you make - find me on twitter

Special thanks to my rad play testers, the Brain Trust discord, and also Jonathan.



Purchase
In order to download this tabletop minigame you must purchase it at or above the minimum price of $7 USD. You will get access to the following files:
Community Copies
Support this tabletop minigame at or above a special price point to receive something exclusive.
Community Copies
If you can't afford one, grab it for free!