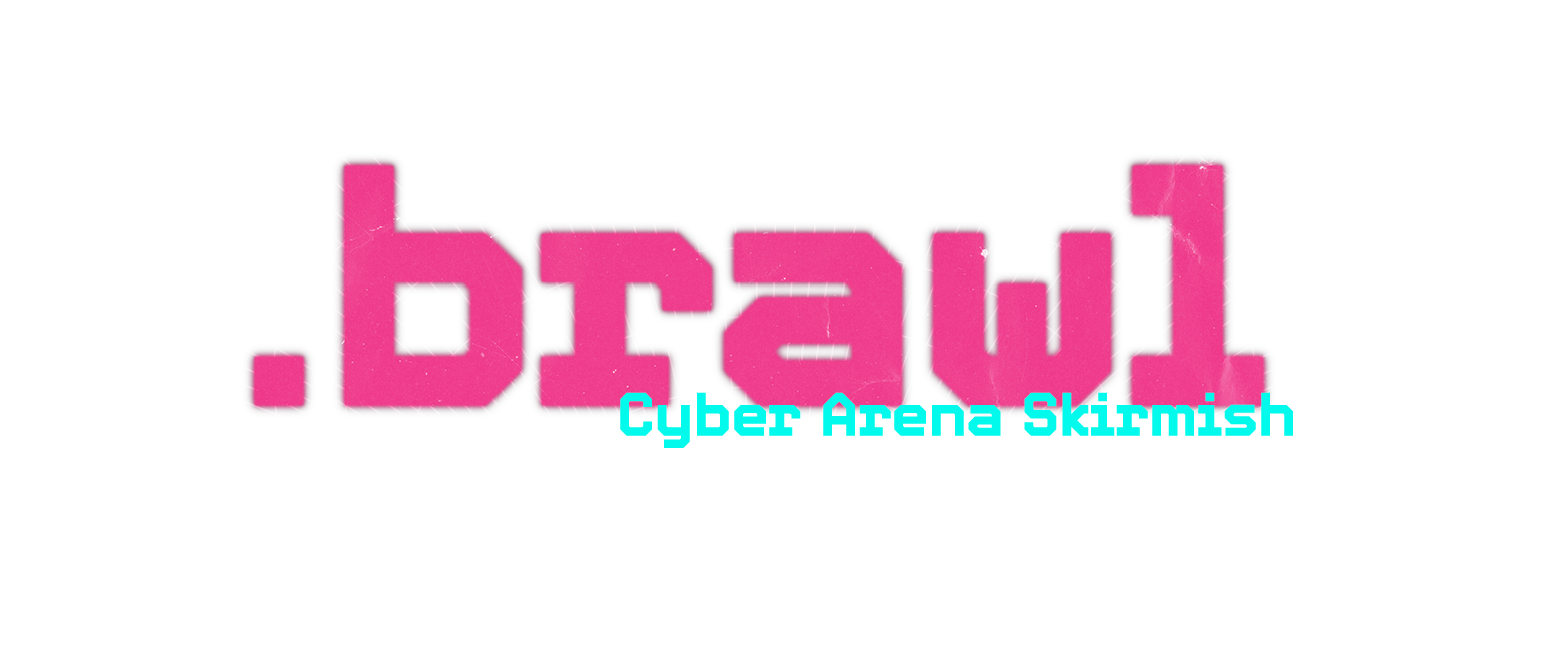 .brawl
.brawl is a cyberspace arena battle game for 1 Admin and 3-5 players, intended to be played in one session. Players compete against the System Administrator by building custom combat avatars, called Graphs, that face off against the best fighters on the net. Players can equip and change their loadouts frequently, encouraging changes in tactics, the discovery of combos and generally just doing cool shit. It is a little battle bots, a little bit hunger games, and a little bit e-sport.
.Brawl is also a skirmish game, meaning it is played on a map (of hexes, cause they feel digital) with some kind of markers, miniatures or tokens. It's still rules lite, and based on the LUMEN system by Gila RPGs, so even though there is map and miniatures, it's not heavily tactical or overly complicated. It has rules support to generate everything the Admin might need to craft a fight, and is intentionally designed to be picked up and set up in no time. Grab a handful of mins, a map and FIGHT.
PHYSICAL COPIES AVAILABLE BELOW!
ITCHFUNDING
.brawl is proud to be part of the Lux Collective.
$200 - Quickstart. We will release a digital quick start guide for even faster cyberfighting.

$400 - Break Even. We did some cool stuff to make this game cool (like art + print runs) that have some costs, at $400 real, not bit, coins we break even and can start developing more .brawl!

$500 - DLC, We will develop some rad Baddies and Arena graphics, with new exciting powers, effects and objects.
$700 - More art! We can commission some more rad art for the DLC.
$1000 - kitbask mins. We cut up, hack together and maybe even give a shitty paint jobs to a bunch of our min collections and release them out into the world.


Credits!
Game by Maxwell Lander + Sean Harkin

Cover and Character art by Santo Aveiro - @babbygoth, santoaveiro.com/

Purchase
In order to download this game you must purchase it at or above the minimum price of $10 USD. You will get access to the following files:
Exclusive content
Support this game at or above a special price point to receive something exclusive.
Physical (NOTE THE SHIPPING STUFF)
Get your hands on the physical zine. Half Letter, landscape, neon everywhere.

Includes Shipping to Canada + the US. For orders to Europe, add $10.

Community Copy
If funds are hard, grab a copy on us!